Using Mouldable Icing to Create Specialist Cake Figures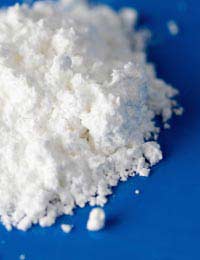 Cute party cakes usually have several shared features: they are brightly coloured, they have strong child-focused themes and, increasingly, they feature characters from television, films or books. These characters can be created from fondant icing, which can be purchased in larger supermarkets or from specialist shops or you can make your own using our recipe below.
Mouldable Fondant Icing
Ingredients:
450 grams icing sugar
1 egg white
50 grams liquid glucose (also called glucose syrup)

Food colouring and/or flavouring
Method
Sift the icing sugar into a mixing bowl to removes the lumps. Make a well in the middle and pour the egg white and liquid glucose into it. Beat with a wooden spoon, ensuring that you draw the icing sugar in from the sides of the bowl, don't worry if it seems lumpy at this point - just keep beating until you achieve a stiff mixture.
At this point you can use your hands, kneading the icing thoroughly making sure you mix in any remaining icing sugar around the edges of the bowl to give a smooth and manageable paste.
Check if the icing is the right consistency by pressing your thumb into it. If the paste sticks to your thumb, you need to add more icing sugar. If the ball cracks as you press your thumb into it, you need a couple more drops of glucose syrup.
Now you can add colouring and flavouring as desired – bearing in mind that for every drop of colour or flavour you will also need to add an extra half teaspoon to teaspoon of sifted icing sugar to maintain the right consistency.
Tips And Hints
Making fondant icing is easy, and it can be used either to shape figures, or rolled out to cover a cake. If you are using it as a cake cover, sprinkle a little cornflour on the surface you are rolling it out on, or – even better – roll it out between two sheets of greaseproof paper, this allows you to peel away the paper and have a perfect surface to the icing.
Fondant icing is easy to keep. Store it in a sealed plastic bag or box in a cool place – it will be fine for four or five days.
Leave for at least 24 hours to dry before moving. If you are going to paint the figure with liquid food colouring, it is best to wait two or three days for the figure to dry.
Moulding Figures From Fondant Icing
Allow the icing to settle for 24 hours before use. Because it can be brittle at cold temperatures, take the icing from the fridge at least 4 hours before use.
Because some colours can stain the hands, some people prefer to wear plastic gloves, this also has the advantage of stopping you leaving nail marks or fingerprint impressions in the fondant if it becomes soft.
To make figures, tear off small pieces of fondant and roll them out to make arms and legs. A larger cylinder makes a body and a ball serves as a head. Use a very thick sugar-water mix to glue very small features to the figure with a fine paintbrush: tiny balls, flattened with your thumb, make the pads on the paws of dogs and teddy bears, while red or pink circles make cheeks and blue circles serve as eyes. You can make flowers by rolling suitably coloured fondant into small spheres, flattening them, and then pinching them together at one end to make a rose. Use diluted food colouring to paint a streak of subtle colour on the top edge of each petal.
You might also like...