About Our Site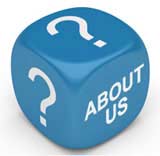 KidsBirthdayCakes was formed to offer a unique reference point on great ideas and advice for children's birthday cakes.
"What would you like for your birthday cake this year?" Well, now you've gone and done it. Whether your kids are making increasingly complicated requests, you're running out of ideas for birthday cakes, or you're an enthusiast looking for inspiration......then welcome to Kids' Birthday Cakes.
Created by PTS Content, it's a comprehensive resource packed full of interesting, inspiring and knowledgeable content all about birthday cakes. You don't have to be a birthday cake expert to enter: you just need a few kitchen utensils, sprinkles, and courage!
From classic cake recipes to complex how-to articles, our content is designed for all levels of ability. Kids' Birthday Cakes is written by an enthusiastic team of experts who are always looking out for the next birthday cake trend! As well as articles about the basics (decorating, nutrition, and recipes) we've provided enough ideas for cakes to get you through the next few years without a hitch...
Did someone say 'hitch'? Kids' parties can be fraught with even more stress than the cake! If you're planning a party then check out our Birthday Parties section - our experts have added tips and ideas to help yours go smoothly. If you've recently tried one of our cakes, benefited from the tips, or if you have questions or suggestions, then please get in touch. You can contact us using the Contact Us page. We look forward to helping you make your kids' birthdays the events of the year!

Related Articles in the 'Site Information' Category...