Birthday Party Planning Tips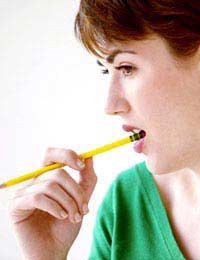 How can one annual event cause such chaos? We know when our kids' birthdays are and yet they seem to come around more quickly each year-and need more organising than ever before.Plan ahead...it's the only way to play the game, keep the children happy and stay sane yourself (well, relatively.)
Tips for Success
1. The age of the child is the first important factor to consider when planning a birthday party. There are huge differences between planning a party for a 2-year-old and a 9-year-old, for example.
2. For obvious reasons, the time of year (weather) is of particular relevance for parties that involve outdoor pursuits.
3. Birthday parties are supposed to be fun! What hobbies does your child enjoy? Is it possible to build the party around a favourite activity?
4. Compare prices and book well in advance if a specific commercial activity is planned.
5. Agree who is to be invited and stick to your list-as much as possible.
6. Try to avoid having the party at times when people are likely to be very busy or on holiday.
7. Prepare as much as you can in advance.
8. Enlist the help of family members/friends and delegate accordingly...
Ideally, you will know what your child wishes to do on their birthday at least 6 weeks before the event and earlier than that for most commercial venues.For activities away from home there are several basic supplies to keep with you when you're out and about with kids of all age groups as well as the more obvious items- like disposable nappies for babies and toddlers.
For example, a well-stocked first aid box is an essential item to have wherever you are going and whatever you are doing. Drinking water and hand-cleansing gel, or wipes, are handy to have in the car or your bag.
Keep some change on you for a public telephone (in case your mobile stops working) car parking fees and telephone numbers for support if you should need it.Have the telephone number for breakdown cover with you if you're ferrying kids about and make sure you have enough seats/cars to transport them without any kids being left unsupervised at any time.
If the birthday event is something that requires special clothing or footwear etc. make sure your guests know about it!Birthday parties at home are more relaxed in some ways because the guests are brought to you at a pre-arranged time and collected from you later at another specified time: in theory...
Invitations
When you send out the invitations as well as writing the date, drop off and collection times, venue with map and contact details, it is advisable to put an 'RSVP by' date. Some people don't bother to respond at all but just assume it will be OK for them to drop off their kids if they feel like it on the day.
If you know who the most likely culprits are, make sure they have a clear 'date to reply' by on their invitation and specify that, due to the need for early booking and confirmed numbers of guests, no reply will be treated as not coming!
Make Lists
Plan the party from start to finish in your head/on paper and write a list of what will be needed for each step. Do a separate list for food.For example, estimate number of adults needed to supervise kids throughout the party, including activities like games.
Plan your food in advance and do as much of it as possible beforehand, especially the cake!Do you have a big enough table/enough chairs or do you need to borrow a few?Will the party be held in one room and, if so, who will help you to prepare it?Plan what will happen and when during the party and have a general timetable in mind. (Obviously it is necessary to remain flexible!)
Do any of the children have special diets/allergies/medical conditions?Will you need to book your family dogs into kennels for the day? It is important to have contact numbers for all the parents who are leaving their children with you.Birthday parties can be enjoyed by everyone if they are well planned: even parents!
You might also like...