Sophisticated Birthday Cakes for Teenagers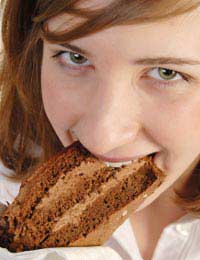 Teenagers are unpredictable, one minute they are acting like grown-ups, the next, playing up like toddlers. A party for a teenager is fraught with potential problems, but one that you can avoid is the issue of the birthday cake.
It's actually much easier to get this right than you might think.
The first step is to draw up a shortlist of suggestions to present to your teen. These should range from characters in favourite television programmes or books dating from their earliest childhood through to current favourite bands or TV shows.
Sometimes teenagers can be surprisingly nostalgic and love the idea of having a birthday cake that features Bob the Builder or The Wind in the Willows.
Novelty Cakes For Teenagers
On the other hand, if they want to create the impression of complete adult coolness, a cake that isn't a cake will probably appeal to them most of all: and for girls this can be something as simple to create as a cupcake tower with the individual cakes linked by a pretty ribbon, while for boys – who are notoriously harder to please in party terms, a cake that they have to work can be popular, so make small cakes, ice them groups of nine in contrasting bright colours and cover a cake board to resemble a noughts and crosses board.
Then let the party guests play noughts and crosses with different coloured cakes, with the person who gets a winning line being allowed to eat the losing player's cakes! Make sure you have plenty of spares so that 'losers' can also eat their share.
If you're making the cake yourself, it can be a good idea to talk to your teenager, and to his or her friends, as this is also the age when many teens are on diets, and being able to tell them the approximate calorie count of a slice of cake, as well as the ingredients, can go a long way to convincing them that a little treat now and again won't do any harm.
It's also the time when many young people become vegetarian or vegan and if you find you're catering for a group that contains more than a couple of people who won't eat eggs or animal fats, you may want to think about providing two cakes, one of them vegan, or suggesting to your teen that a vegan cake is the best way to allow all his or her friends to celebrate together.
Boys, at this age, don't generally respond well to wit or whimsy, so cakes should be simple and unsentimental. One of the easiest is to make three round cakes in different sizes and cover them with fondant icing to look like a drum kit. It's impressive in appearance, easy to make, and very popular with teenage boys who enjoy music – as most of them do.
Alternatively, consider using a square cake tin to make a T-shirt shaped cake. This actually requires you to make two square cakes: one serves as the main part of the T-shirt, the other needs to have a slice cut from it which is then divided in two to make the T-shirt arms, while the remainder is placed below the first square cake to make the rectangular 'body' of the shirt.
Cut a semi-circle for the neckline using a saucer as a guide. Cover the cake with fondant icing or butter icing and, for boys, decorate with favourite band logo or his football team colours. Girls will love this idea if you use the logo of a favourite clothing brand to decorate the cake.
Other unisex cake ideas are black or red iced cakes with a skull decoration on top (both sexes love this one, for some reason) and mobile phone shaped cakes work well for boys or girls.
Handbag Cake
One of the most popular cake shapes for girls birthdays at present is the handbag cake. This is easily made using the square tin. Simply bake two square cakes and cut them in half, using three halves stacked on top of each other to make the handbag shape. Cover it with fondant icing and use more fondant to make the handle. If you want to make a handbag cake, construct the handle first and give it at least three days to dry before assembling the cake.
Space Cake
Finally, a space cake, covered with grey fondant and dimpled with craters looks fantastic when decorated with glow in the dark stars and works well for younger teens of both sexes.
You might also like...