Character Kids' Birthday Cakes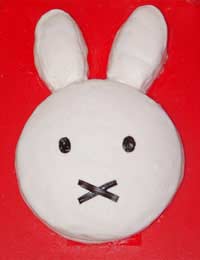 Your children, whatever their age, will have favourite cartoon or movie characters. Whether your child loves Peppa Pig, Dora The Explorer, Thomas The Tank Engine or Fireman Sam; a birthday cake featuring their favourite character is a fantastic birthday present!
Buy Or Make Kids' Character Cakes?
You can always take the easy option of buying a birthday cake for your child at the supermarket or the local bakery, but why don't you see if you can make it yourself! You don't need a million different utensils and tools to the job properly – a few basics and a pinch of enthusiasm will see you through to the end.
Doll Kids' Character Cakes
You have probably seen the beautiful doll cakes in the bakery window – the cake makes up the skirt and the doll can only be seen from her waist. These doll cakes are fantastic for the little princess in your life and they can be made from her favourite Barbie character, or perhaps other dolls such as Bratz or High School Musical.
To make a superb doll cake start with baking a cake in a pudding shaped basin. Once baked, take out the oven and allow the cake to cool – once cool turn the cake upside down so the thinnest part of the cake is at the top.
Then, you need to cut a hole in the middle of the cake which will allow you to add the doll. It may be a good idea to buy a new doll for the cake – using your child's favourite doll might be a mistake if something goes wrong!
Once you have added the doll to the middle of the cake, spoon or pipe some butter icing up to her waist to secure her to the cake skirt. Then add the rest of the icing to the skirt in colours and styles of your choice.
Once finished, you will have a beautiful doll cake that your child will absolutely adore. You may want to take photographs of it before eating as it will look almost too good to eat!
Tracing Pictures On Kids' Character Cakes
This is probably the easiest way to add a picture of your child's favourite character onto their birthday cake. All you need is a cake, some rice or sugar paper, a piping bag with different nozzles, a picture of your child's favourite character, and some non toxic crayons.
Place the rice paper over the picture of your child's favourite character. Then, trace the picture onto the rice paper using the non toxic crayons. Once traced, you can add the rice paper to the birthday cake and fill the colours in with icing.
You might want to do the outline in a dark icing to make it stand out more – fudge icing works extremely well for the outline.
The rice paper should dissolve before you get round to serving the birthday cake, and even if it doesn't, it doesn't matter as it is edible.
Easy Ways To Make Kids' Character Cakes
There are many easy ways to make kids' character birthday cakes that will take next to no time at all. Cake templates come in lots of different shapes, sizes and characters. This takes away the fuss of having to shape the cake yourself.
Instead of doing the cake in a specific way, why not try adding accessories to the cake to make it special. You could add character candles, having miniature figures on the top of plain, coloured icing and so on.
Making and decorating kids' birthday cakes is a much cheaper way of giving your child a perfect gift. However, it is quite a time consuming task, especially if you opt for a more complicated birthday cake. Just remember to allow plenty of time to make and decorate the cake – and have a backup just in case!
You might also like...